Thank you to everyone who participated in our very first art contest. Our judges, comprised of community and nail salon leaders, reviewed several pieces of great artwork. While we could not select them all, we we selected three that stood out the most, showing strength and courage in what these nail salon workers go through everyday. All of winning authors are children of nail salon workers. Partnered with Vietnamese American Arts and Letter Association, our goal was give this nail salon movement a voice and we're proud to have achieved that goal through these three entries submitted by children of nail salon workers. The Collaborative will be creating a limited amount of materials (stickers, buttons, etc.) that we will be using at our outreach events. If you would like one, contact vunguyen@ahschc.org
The winner of our art contest is Natalie Bui.
Vietnamese Americans in the nail salon industry'
I hope that this illustration series captures the plight of the nail salon industry. I wanted to highlight the sacrifices they go through, the issues they face, their unwavering resiliency, and their strong pride without victimizing them further like how mainstream media does. I also indicate how sometimes it's easy to take advantage of the communities you know best so that means we must call it out for what it is and hold them accountable.
Our 2nd place prize goes to Julie Nguyen
Fruits of Her Labor'
Fruit of her labor is a piece that strives to illustrate the gentle, but far-reaching impact of manicurist labor. Many manicurists like my mother are immigrants who work hard in often difficult conditions to support their families, a form of implicit love that complements the nurturing, emotional love of a parent. In this picture, the deliberate use of cherries and rambutan is an homage to the Vietnamese-American experience, and the sweet dynamic between both cultural influences. In particular, the cherries, considered a luxury in Vietnam, embody the triumph of the immigrant. Placing a manicurist's bare hand in the center reminds viewers that at the core of exquisite hands and prosperous lives is a strong-willed, beautiful force that many of us owe our entire livelihoods to.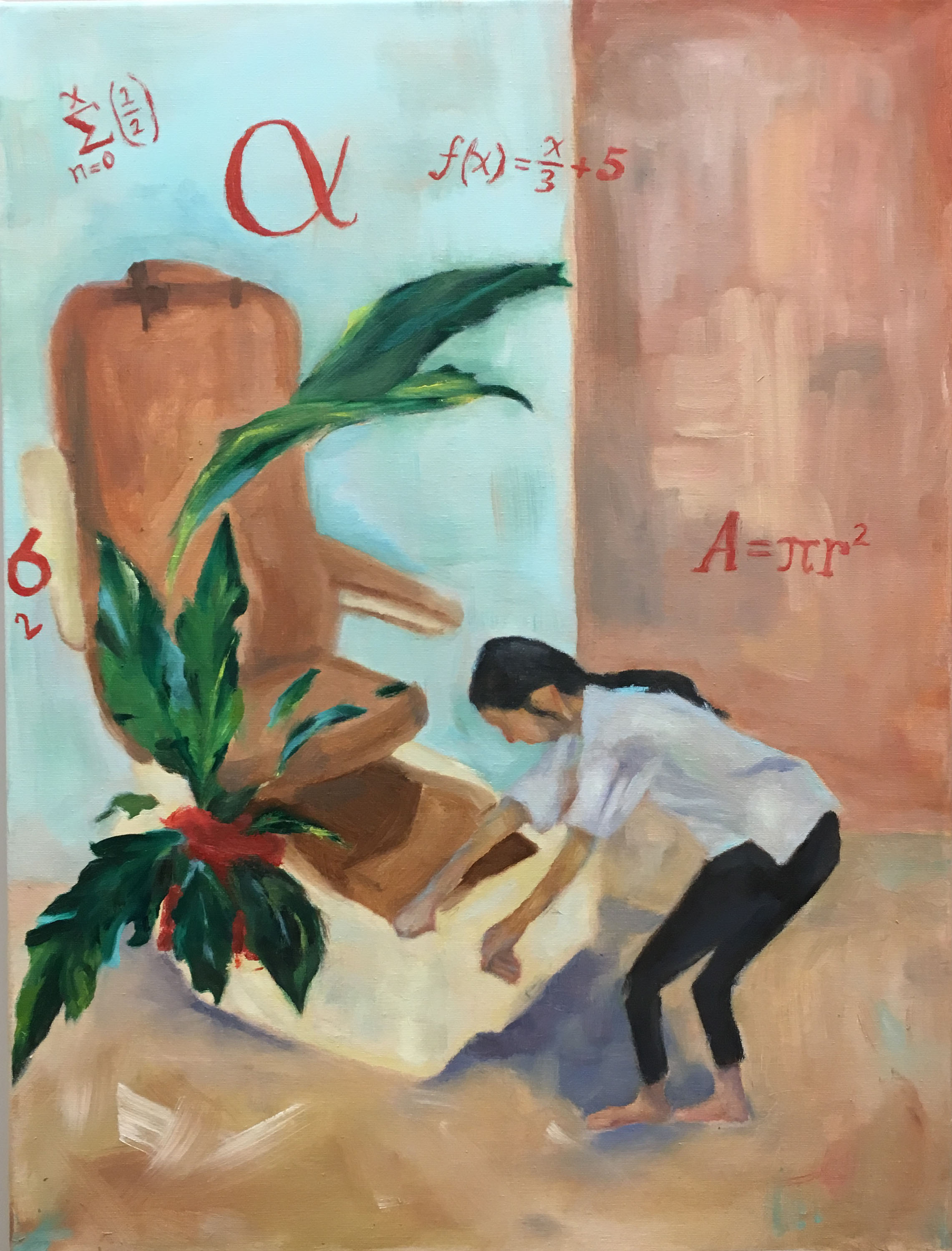 Our 3rd place prize goes to Christina Truong
All I Know'
A piece about my mom, who gave up her education so I would have an opportunity to have an education. She may not know advanced math, science, or English very well, but she knows how to work hard and provide for her family. It is quite common for Vietnamese immigrants to go into the nail technician field. Contrary to what the consumer often sees, this type of work is not easy-going. Both of my parents along with my aunt are all nail technicians so I have seen firsthand what the environment is like. As I have grown older, I understand how much work my parents put in to take care of the family. Because of them, I am grateful to have the opportunity to pursue an education and reach my goals.